My first tour of Baton Rouge began with a walk around the LSU campus. My husband was interviewing for a job, so I decided to use the time to soak in the beauty of all the campus had to offer. I used Google Maps to navigate my way around campus, stopped by to visit Mike the Tiger, took a photo of Tiger Stadium, ventured through the Union, and browsed through all of the purple and gold gear in the Barnes & Noble Bookstore. It brought back memories of my college years, with so much to see and do for everyone in our family.
After my husband's interview, we headed downtown to take a quick look at the Capitol, enjoyed a fried shrimp po-boy, and then, it was time to head back to Texas. As we crossed the Mississippi River, I was excited about the possibility of calling Baton Rouge home.
Our move to Baton Rouge brought a lot of changes. For my husband it meant a career change from insurance to mainframe programming. For our kids, it meant moving away from extended family, new schools, new friends, and new adventures. For me, it was an opportunity to take a leap of faith and start a career in real estate. For more than 15 years, I held a steady job in marketing and public relations – helping businesses and organizations promote their products and services. To take the leap into sales was something I said I would never do. Yet, here I am, loving my job and thankful for the opportunity moving to Baton Rouge afforded us.
So, why the long story? I want you to know that I've been there. I understand. Buying a first home. Selling a home. Moving to a new town (with kids). Managing an estate of a loved one. Researching schools and extracurricular activities. Discovering neighborhoods. Visiting churches. Testing commute times. Regardless of what stage you're at, I'm here to help you.
Give me a call, and let's talk about your next steps.
– Amy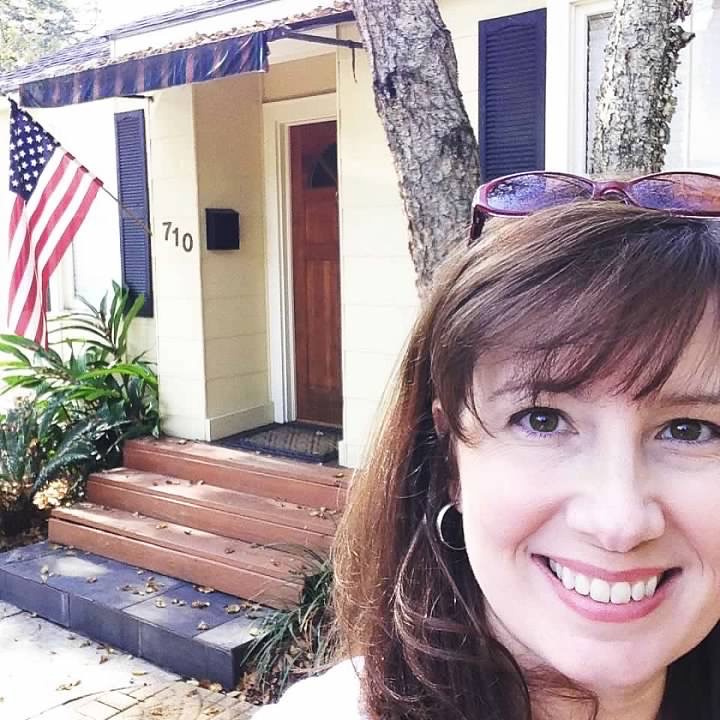 P.S.: I'm often called "Tiger Bait" by those who know me. You see, I'm a University of Arkansas graduate, so it's not unusual to see me in Razorback gear on the weekend. But, I'll confess, purple and gold are making their way into my wardrobe. My family enjoys attending LSU sporting events, singing "Calling Baton Rouge," and cheering for the Tigers. I'm thankful to be a part of this great community, to have been welcomed with open arms. And yes, it's okay if you call me "Tiger Bait" when the Hogs come to town.