It's so exciting to move into a new house. But often times, I know I struggle with turning the new blank slate into "home." There are a few simple projects that you can do to make your new house feel like "home" ⤵️
1. Create your custom home scent - which scents do you love most? Calming lavender, mood boosting citrus scents like lemongrass, cozy fall aromas (pumpkin, cinnamon or apple cider)... Order a diffuser from Amazon and essential oils that match your preferences. Diffuse your unique scent every morning to make your space feel like home!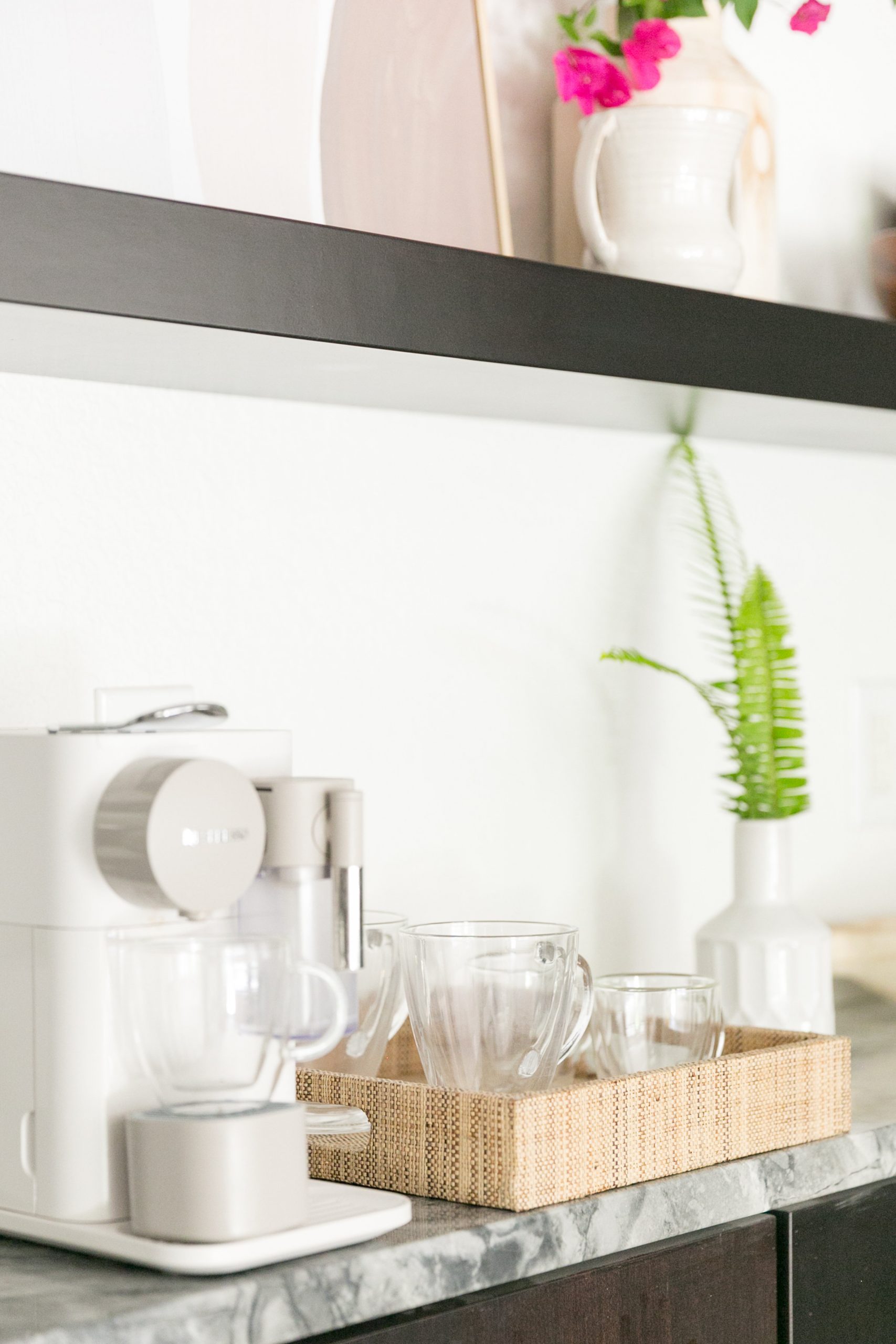 2. Create your own mini bar - If you're a coffee connoisseur, a wine enthusiast, or you just like to keep a variety of sparkling water on hand - set up a designated space that is all yours. Add some fresh greenery and the accessories to go with it (wine glasses, a decanter, a French press, your favorite mugs, etc).
3. Always have fresh flowers - Grab a few vases (these could range from your go to from Crate and Barrel to a variety of mason jar sizes) and make your own flower arrangements. Place them on your kitchen table, your night stand, or your desk. Check out your local grocery store, farmer's market, Trader Joes or Whole Foods for fresh flower bouquets.
4. Paint for the win! You can finally paint the walls any color you want. Why not make your new home feel like you by tackling this project right away? Look on Pinterest for color inspiration. Before painting an entire room, test a section on your wall and see how it looks at different times of day to make sure you love that color just as much on your own walls as you do in the pictures. After the room is freshly painted, start hanging up custom artwork or photos of your travels.