EAL ESTATE SCHOOL 101: NEW BUYER RULES 🤓
Don't get overwhelmed at the notion of buying a house. Before class starts (aka: before we start house hunting), I have a few rules to cover to make sure you're not going to run into any unnecessary failed assignments!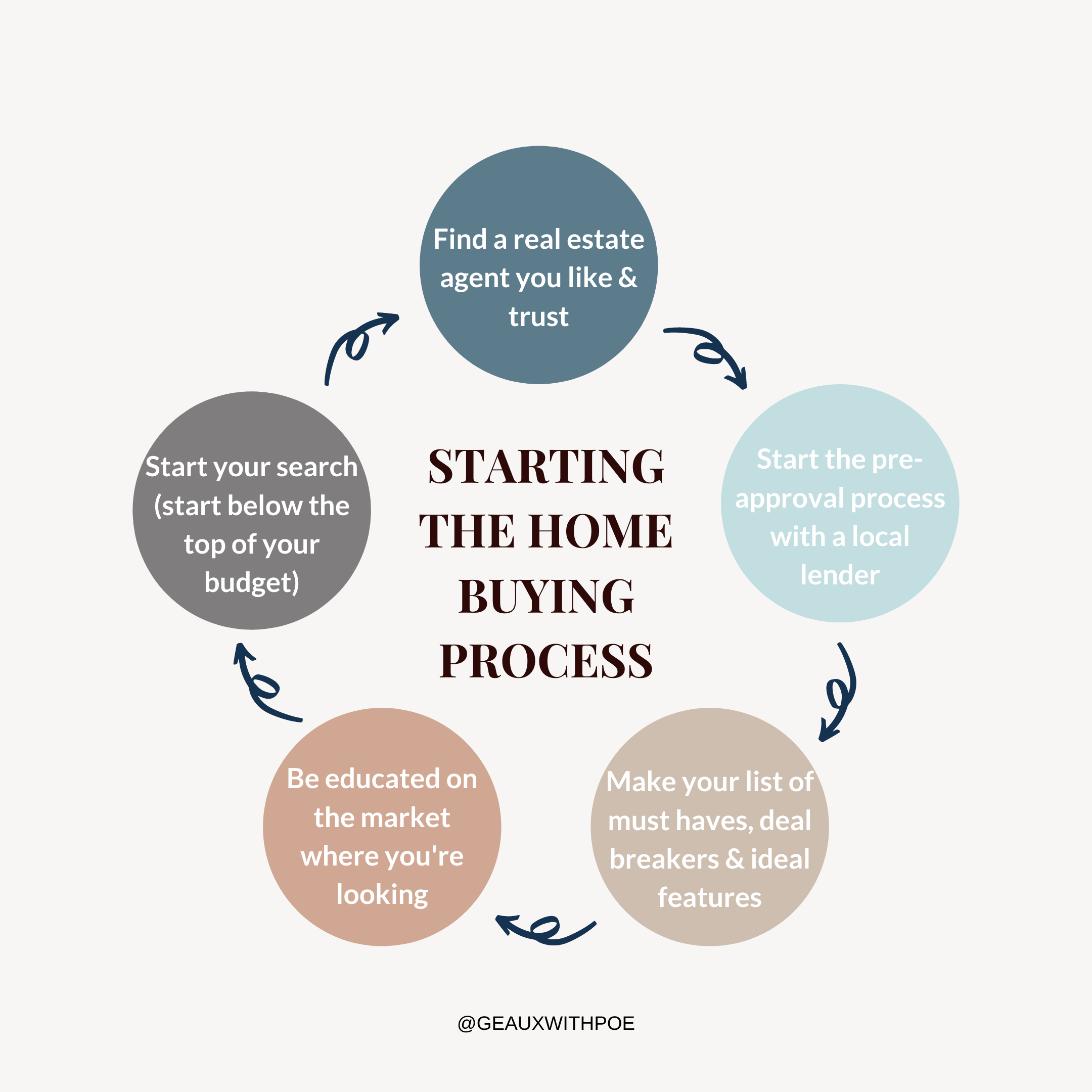 5 rules to follow when it comes to the house hunting process!
1. Get pre-approved with a local lender: Staying local is so important when it comes to financing your home. Need a recommendation? Let me know!
2. Don't agent hop - find someone to represent YOU! As a buyer, you can hire an agent to work on your behalf. Save yourself the headaches and find someone you like before starting the process so you can skip the agent hopping. Choose someone you like and someone you trust so you can look to them for advice on all things home buying.
3. Don't start your search at the top of your budget - Whether you're in a competitive market or not, you're going to want to start your home search below the top end of your budget. If you start too high, those houses might not be realistic for your budget. Start too low, and you might get frustrated with the available options.
4. Understand how online listing sites work - this goes hand in hand with agent hopping. If you contact an agent through an online real estate site thinking it's the listing agent and they'll have all the answers, you're probably mistaken! Online listing sites have designated agents who are paying to be posted there. Keep that in mind, especially if you are working with an agent already!
5. Understand the general flow of the entire process - this is what my buyer consultations are for! Want to get the entire overview? Let's chat!