As a homeowner, it's perfectly natural to wonder how much your house is currently worth. Even though the internet has brought information about home values directly to our fingertips, not all of it is reliable.
The truth is that sometimes even appraisers get it wrong. Your house is worth whatever a buyer in your market is willing to pay for it, and that's usually not evident until you put it on the market and start considering offers.
All that said, there are still ways you can assess your home's value without actually putting it on the market. Here are nine things to consider when you're trying to figure out how much your house is worth.
1. Look at your property tax bill
Your property tax bill isn't an exact estimate of your home's value, but it's a good jumping-off point. Homes are assessed for property taxes at different times, depending on where you live in. In most states, homes are assessed for taxes every five to seven years; depending on how recently your own home was assessed, you may be able to use the assessment as a starting point for figuring out how much your house is worth.
That said, beware of considering an assessment as the final word on your property's value. Typically, an assessment is done by taking the assessment rate of your locale, looking at the appraised value of your house, and multiplying the assessment rate by your home's appraised value. If the last time your house was appraised was when you bought it -- and that was decades ago -- then the assessment of your home could be significantly higher or lower than its actual fair-market value. (But you won't know that unless you call in a professional appraiser and ask their opinion.)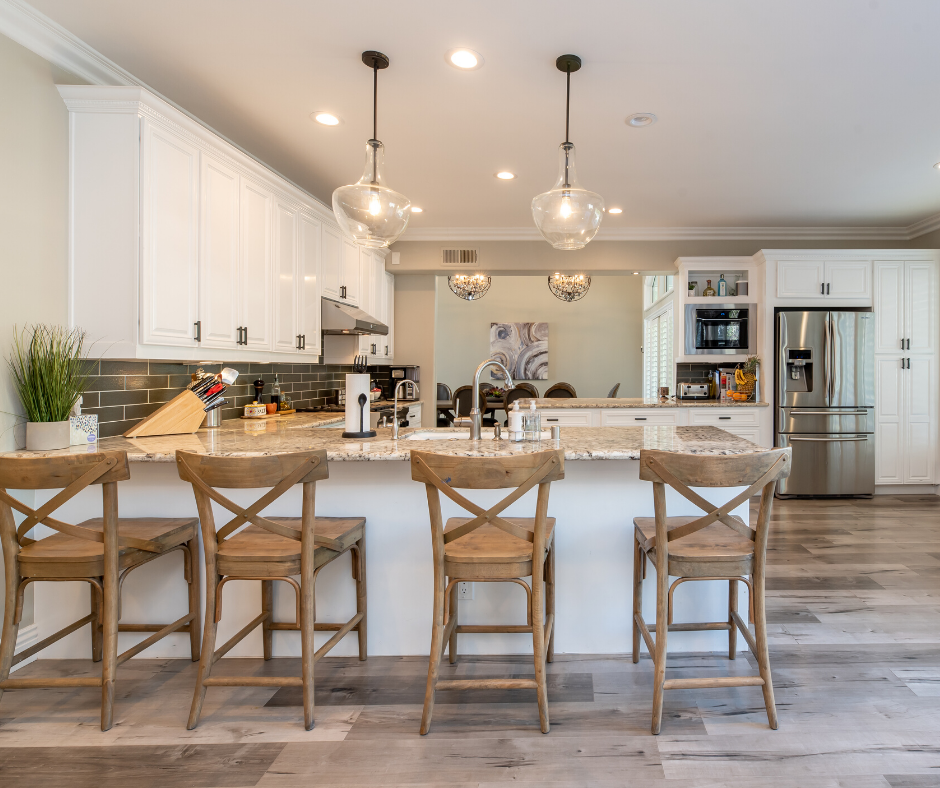 2. Examine homes that have sold recently in your neighborhood
To pinpoint a home's value, most professionals use "comps" -- this is just a term for homes that are comparable to yours that have sold recently, preferably within the past three to six months, depending on how many homes are for sale in your area and how easy it is to find comparable homes. At least three comps should be identified and used to find your home's value, but you can use as many comps as you like; five or six might generate a number that more accurately reflects your home's fair-market value.
What makes a house comparable to yours? It really depends on what comps are available in your area. They should definitely be as close to your house physically as possible, and preferably should "look" a lot like your house in terms of the number of bedrooms, bathrooms, square footage, and total lot size. Preferably, the comps will also align in details like the number of parking spaces and even the material used to build the house.
To find some comps yourself, look up homes that have recently sold in your area or neighborhood. Try to be as honest as possible with yourself; you're not going to get a reliable valuation if you're only looking at luxury homes and your house is not also a luxury home, or if you're only considering mid-level houses and yours is a starter home. The recently sold homes should be as, well, comparable to your house as possible for this to be a valuable exercise.
3. Consider inventory
In some markets where there just aren't very many homes for sale, it might not even matter that much if your house is comparable to others that have recently sold. Those markets are few and far between, but it's still a smart idea to look at how many homes are for sale in terms of total inventory and then use that information to determine how much your own house might be worth. In areas where there are a lot of homes for sale, you might not be able to capture a price at the very top of your price range -- but in areas where there are very few homes for sale, it's likely that you'll be able to get a lot closer to top dollar for your own house.
4. Use an online tool
Although online tools for calculating your home's value are everywhere, they aren't always accurate.
Many of them use the same process as a human would to assess value -- namely, comps -- and a robot or algorithm isn't always as good at picking the best comparable homes as a human would be. (This is why valuation tools like Zillow's Zestimate usually don't capture the actual sales price of a house.)
A robot or algorithm hasn't actually seen your house; they haven't walked through it to determine whether the flooring, finishes, appliances, and other details are above the market average or below market average, so it's really not possible for them to give you a totally accurate value for your house.
It's a lot easier to get an accurate online valuation for a cookie-cutter house in a recent development with lots of current sales than it is for a one-of-a-kind property.
Nonetheless, if you want a quick answer, sometimes an online tool is the fastest way to get at least a ballpark range. There's a very simple one at the Federal Housing Finance Administration, which looks at when you bought your house, how much you paid for it then, and then tells you what it's likely to be worth today just based on the housing market. Zillow, Trulia, and realtor.com all have home valuation tools, too.
5. Seek Professional Advice
Real estate agents review the market on a daily basis. Many will offer a free home market analysis if you ask. During a market analysis, I will ask you for a list of updates that you've made to the house, what you love about the house, as well as provide you with some tips for repairs or updates that can be made to help the house to be more competitive in the current market.
Interested in learning the value of your house? Contact me today!